Everything About Digital Marketing And Its Role To Build Your Business Success Story
Ann Smarty, who is a marketing brand professional at Internet Marketing Ninjas, says, 'The great things about DIGITAL MARKETING: INGENUITY and CREATIVITY can always win over big marketing budgets.'
Yes, I'm going to talk about digital marketing and how you can leverage it to make your marketing efforts worth it. Would you believe me telling that the number of internet users and internet time is constantly increasing?
YES, they are constantly increasing.
The global internet users have grown to 4.72 billion in April 2021. It means over 60% of the world population. The more intriguing fact is that number has increased by 332 million as compared to last year.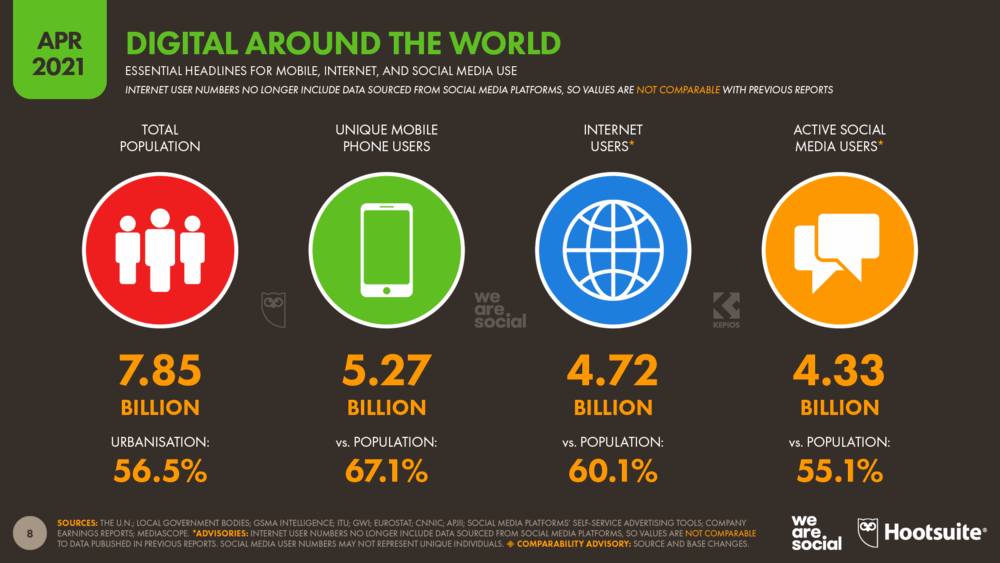 To succeed in the contemporary online market, you should adopt marketing techniques.
Why digital marketing?
Marketing means connecting with your business prospects. The right marketing means the right tools, at the right place, and at the right time. I can say that in 2021, no other place can be better to target your prospects than over the internet.
Digital marketing is an unsubstitutable marketing approach to attract your prospects, engage them, and convert them without any physical requirement. But there exists a lot of confusion and misleading information about digital marketing.
People ask a lot about different facets of digital marketing and how it can help them grow their businesses. So here I am with my attempt to answer all those popping questions in your minds.
So let's get started with 'What is digital marketing?'
What Is Digital Marketing?
If the question is asked from a professional marketer, he might answer without thinking that,
Inbound marketing is digital marketing.
It is true, but there is little difference between the two from the technical perspective. Even digital marketing in the USA might be different from that in Asia or Europe.
Digital marketing is,
Set of all marketing tactics and efforts that employ the electronic devices and internet is called digital marketing. There are different digital marketing channels utilized by businesses to reach and connect to their prospects. Some channels to name are Email marketing, Social Media, Search Engines, etc.
It might seem to you that what I said above is the definition of inbound marketing too. So, what's the difference?
Inbound Marketing Vs. Digital Marketing
Let's differentiate both concepts. They differ in terms of the relationship dependency between the marketing tool and the goal of the effort.
In other words, digital marketing is using all the tools to connect to the target audience. So the brand tries to gain as many prospects as possible from all the marketing channels.
However, inbound marketing is a more strategized approach. The company's efforts are goals-driven. As the first stage, the goals of internet marketing are defined. Based on the goals, the tools having the most conversions for a particular goal are targeted.
Read more: Internet marketing techniques for Growing Your Business.
A business shouldn't be looking to replace one marketing with the other. You can boost your ROI when internet marketing efforts when digital and inbound marketing are used in the integration. Inbound marketing provides a direction, and digital marketing makes it happen.
Types Of Digital Marketing
Let's talk about the types of digital marketing to know what is in our toolbox. There are many types of digital marketing depending on the platform of interaction with your prospects.
I'll go through each for you.
Search Engine Optimization
SEO or search engine optimization is the most talked-about digital marketing tool, in my opinion. On the other hand, it is also the least understood tool when it comes to the concept. Everyone is doing SEO according to their definition.
SEO means optimizing your content to rank among the SERPs. The purpose is to be readily visible to the most qualified prospects to become your customer. In other words, SEO encompasses marketing efforts to increase your organic website visitors.
Most people understand this part of the definition.
Where does the gap come from?
Understanding Of Implementation.
Unlike the early days of digital marketing, Google and other search engines continuously update their algorithms to provide the best and relevant customer experience to users.
Therefore, let's redefine SEO.
SEO means optimizing your web page, website, or content to provide maximum value to the user. Additionally, content must be optimized by understanding the SEARCH INTENT and the BUYER'S PERSONA.
How is SEO done?
You must incorporate three ways to generate continuous traffic.
On Page SEO: It is the search intent, value, keywords, and buyer's persona part of the SEO. On-page SEO deals with the on-page content and how it brings value for the visitors
Off Page SEO: The off-page activities to optimize your website or content includes backlinks, guest posts, etc.
Technical SEO: Technical SEO deals with the backend technical aspects of your website. It includes page loading speed, mobile-friendliness, site maps, coding, CSS file optimization, etc.
Social Media Marketing
Social Media is very common and popular among the masses. Thousands of businesses use Social media to attract traffic to their websites or online stores. Social media marketing is often used to build a personal connection with your prospects. It focuses on working for the softer image of your brand, business purpose, and relating to your customer needs.
The most commonly used social media marketing channels are: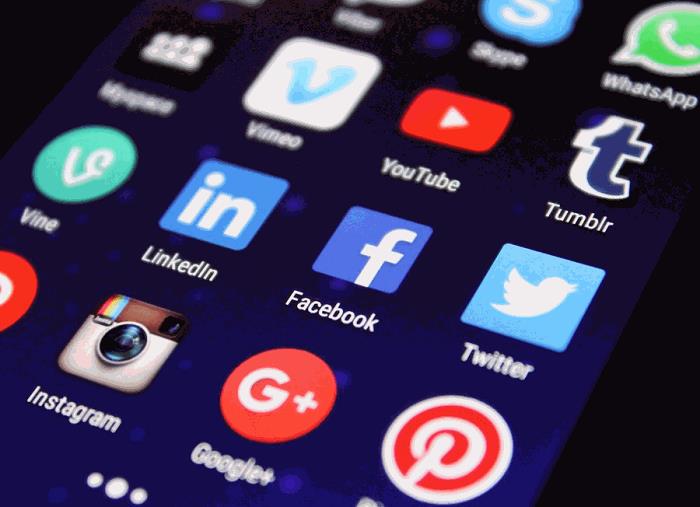 Facebook
Instagram
YouTube
Twitter
Snapchat
Pinterest
LinkedIn
Imagine your business's potential to increase sales through social media when 55% of the buyers do their pre-buying research on social media!
Content Marketing
Content marketing is all about creating and promoting content that resonates with the brand's image. By using content marketing, companies try to achieve different goals of marketing. Some most prominent uses of content marketing are creating brand awareness, lead generation, and growing website traffic.
The most commonly used content in this type of digital marketing is:
Blog Posts
Blog posts are written content in the form of articles. The blog posts are written to deliver valuable information to visitors around the industry's insights and expertise. Blog posts are the most-used channel for growing organic traffic.
Infographics
In some cases, visual information is more effective than written content. Infographics are very useful in delivering a lot of information within one visual content.
eBooks
ebooks, long-form content, whitepapers, and guides are detailed content for educating the audience about a certain topic. For instance, a gardening company giving away a free eBook on harvesting different flowering plants educates visitors about their specialized niche. eBooks can help a lot to build your brand's authority.
Video Courses
Suppose you're in the business of services or specialized expertise. In that case, video courses can also help drive the visitors and turn them into leads and customers. How?
Moz has created a video course for the visitors to learn the SEO and understand the concepts. It proves the brand's authority in the field; visitors feel cared about and trust the brand.
Email Marketing
I want to tell you that email marketing was important, and it is important.
Emails are the direct communication of the business with its prospects and customers. You can tell your customers about the new happenings through newsletters and announce discounts, coupons, and other events.
I would take this opportunity to say,
The importance of email marketing in B2B businesses and brands is many times greater than B2C brands.
Email marketing campaigns are trip-fed to the leads throughout the customer journey by using automation tools. Generally, a business can send different types of emails to its prospects and customers.
Affiliate Marketing
Affiliate marketing is the new form of network marketing. You earn the commission based on your efforts. Affiliate marketing can be termed as digital marketing advertising where businesses hire marketers to advertise your products.
Many brands and businesses use this performance-based marketing model.
Amazon Affiliates is the largest network of affiliate marketing models. The people are paid a commission from the sales-driven from their efforts.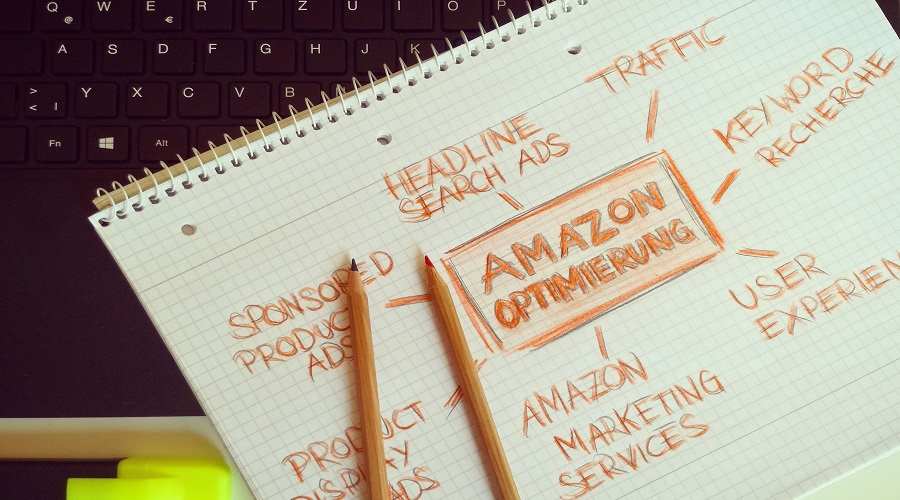 Affiliate marketers mostly choose two channels for affiliate marketing. One of the most common channels is product reviews by video, websites, social media, etc. YouTube Partner Program is also an effective channel for hosting video ads.
Pay Per Click Marketing
Pay Per Click Marketing is getting the paid traffic to your website. Pay Per Click is a type of digital marketing advertising. Mostly the businesses pay an amount to the advertiser according to the number of clicks made by visitors.
We all know about Google Ads, right?
By using PPC, Google Ads dedicates the top slots for the commercial keywords to your business. For instance, suppose I have used PPC for my digital marketing agency. When a user searches 'Digital Marketing Advertising Agency In USA,' Google will show my agency's website in the top slots of the search results.
There are other advertisers too. We all know Facebook Ads, Twitter Ads, Sponsored Messages on LinkedIn, etc. Google Ads are different from these social media ads, as you have more independence in making your ad copy for social media ads. But the reach of search engines is undoubtedly higher than other mediums when it comes to digital marketing advertising.
Marketing Automation
I already talked about email campaign automation by using different tools like Aweber.
Marketing Automation is a wider concept than email campaign automation. It can be defined as using different software to automate your marketing campaign. Marketing automation is mostly used for: Email automation, social media posts scheduling, campaign trackings, and automated lead nurturing.
You can let the software do repetitive tasks like email campaigns, social media postings, tracking marketing campaigns. At the same time, your marketing personals can focus on more strategic planning and designing marketing campaigns.
Which Digital Marketing Channel Is Most Effective?
Well, so many people are looking for the most effective marketing channel.
There is no one answer to this question. The answer to this question depends on the person you're asking. It also depends on the industry your business works in.
Therefore, getting an instant recipe for success is not possible in digital marketing.
A B2B marketer might tell you email marketing is the most effective digital marketing channel. He would have many facts and statistics to support the fact—for instance, an ROI of 4300%.
But do you think your business working in the FMCG sector can relate to email marketing success for a B2B business?
So, the answer to this question is,
The most effective Internet marketing channel depends on various factors. If you use multiple channels to drive results, it is the most recommended way.
Before deciding your marketing channel, study your business, your product, and your target audience.
How Does Digital Marketing Work?
Now, you will ask that why there is not ONE EFFECTIVE CHANNEL in digital marketing. You will question the working of digital marketing.
Here is how the process of digital marketing works.
The process starts with defining the goal of your marketing. You want to drive traffic, get leads, convert leads, increase brand awareness, etc.
After defining your business goals, it's time to define your target audience. Get in the shoes of your customer and create the CUSTOMER AVATAR. Think about your target's thinking process, buying patterns, emotional affiliations, personal preferences, etc.
The biggest benefit of digital marketing, which I'm convinced to, is targeted marketing. You can narrow down your marketing efforts to the right person at the right level.
Now, you have to make the right infusion of paid and free digital strategies.
Ah, yes, you have to establish your marketing budget before strategies.
Once you've devised your content strategy and marketing plan, work on the content to drive traffic. Optimize your webpages, social media, and other channels to be equally accessible by mobile users and PC users.
Keep updating your content based on keyword research. Track your performance and do the necessary changes.
It is how digital marketing works.
Now, you'll agree with my point that we cannot decide about a standard of effective marketing channel in digital marketing.
How Does A Digital Marketing Agency Work?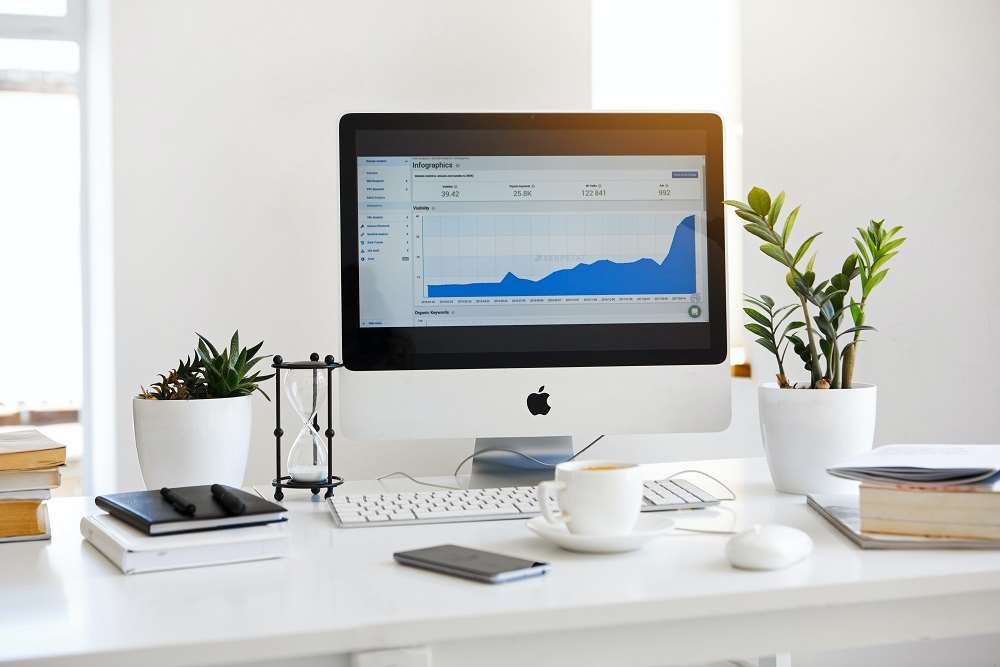 The amount of information I've discussed so far might be overwhelming for many of you. As a business owner, you might be feeling that this is not your piece of cake. But don't worry.
There are so many great companies and startups in the digital marketing industry. They are helping businesses grow their visitors, leads, and customers.
If you're wondering how a digital and Internet marketing agency works to help you grow your business, here is the answer.
Digital marketing agencies have vetted professional digital marketers. They are well versed in their respective fields.
Let me help you understand that.
You're looking to grow your business by digital marketing. You cannot work on it by yourself, and if we calculate the budget of each marketing channel, it can go up to a very high amount.
When you don't know which marketing channel is best for you, will you decide the right channel and the right amount of effort?
Here is when marketing agencies come in. Their marketing professionals in each marketing channel analyze your business, product, website, traffic, and buyer's persona.
Based on the analysis, a digital marketing agency will suggest and devise an optimal digital marketing strategy to target the customized needs of your business.
Have you heard of how John Hancock Digital Marketing Success and about how Hasbro was able to improve its marketing ROI for social media and search engines?
These success stories are made with the help of different digital marketing agencies.
Choose Digital Marketing To Succeed In Your e-Business
Let's now discuss why a business and, more specifically, an e-business must adhere to internet marketing channels. With growing media, internet usage, and awareness, your chance of selling in the online environment depends on your chance of being visible to your target audience.
Traditional businesses also need to use different digital marketing tools. But it is inevitable for an e-Business. It is digital marketing that will help you attract new leads and close more deals.
Therefore, the e-commerce businesses and e-businesses providing services must take the right actions at the right time.
Just imagine that the organic search of Google drives 43% of traffic to eCommerce sites.
IBM was able to boost its sales by 400% by using social selling program.
Will you still ignore the importance of digital marketing advertising and other tools for your business's success?
If your business is not already showing you more conversions, it's time to find a good digital marketing agency. Let the professionals handle your marketing, and you can focus on the business of selling.