Digital marketing is an area where you can really shine as Digital Marketing Expert.
A market trend is changing rapidly and everyone is adopting new techniques to get connected to the users. It is observed that traditional marketing is getting abolished rapidly. Due to internet service, customers are spending more time on the internet as compared to the other channels and that is the reason why advertisers are moving towards new trends. What makes you an Digital Marketing Expert? MBA? Certifications? No. Experience only comes with experience and you can start gaining experience now.
In the same way, digital marketing is booming the market and everyone is showing interest to learn about digital marketing techniques to grow their organizations, skills, or looking to make a career in respect fields.
Read Also: Tips awesome of Successful Inbound marketing examples.
If you belong to marketing background and planning to start a career in digital marketing, then you must be wondering where to start your journey? For that, you can opt for multiple certified courses that are available online and offline in digital marketing.
These courses can help you to learn advanced concepts in digital marketing so that you can start your career easily. By gaining experience in digital marketing you can move ahead and can get the position of digital marketing manager in future.
The more you practice the more you get deeper knowledge in digital marketing. There is no need for heavy investment and you can easily start from small scale too.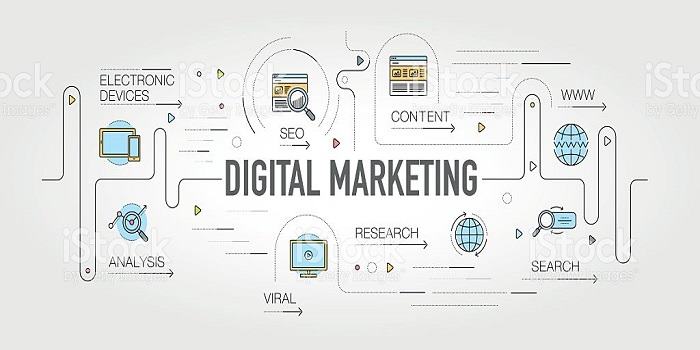 In this article, you will get to know how can you become a self-made digital marketing expert?
1) Get started:
Before starting with digital marketing it is important to know yourself, discover, and plan the requirements in digital marketing. Learn and execute the industry techniques through particular blogs and following the experts.
2) Digital marketing:
Digital marketing is a very dynamic concept and it is getting updated on a regular basis. All you need to do is keep up-to-date yourself with the latest techniques and start your journey. As suggested, you can start with blogging as it is a good way to enhance your skill.
3) Hosting, domain and servers:
Being a digital marketing expert, you must be interacting with your digital marketing team, developers and designers. Best speed and user experience are the main elements of your business success. For that, you need a Web hosting with cPanel provider who will offer you the service at affordable price. May you can start with a Windows shared hosting. A better server performance can enhance your website speed and help to expand the business.
4) Knowledge of technology:
You need to understand or study the CMS like WordPress, Joomla and more to write the blog or proofread the article. WordPress is easy to understand and being a newbie, you can easily handle the set up of your website and techniques to live your article. Additionally, WordPress supports more plugins and themes that you can use to outperform in front of competitors.
5) Market research and planning:
There are multiple techniques that digital marketers need to cater to stand at the competition. For e.g., targeting the right keywords to get maximum search results in search engine, select the topics as per your industry for blogging, study industry and competitor activity, SEO, etc.
6) SEO:
Even though we use paid ads for promotion, but organic traffic is something that gives more benefits to the website as compared to paid ads. Study on-page and off-page activities in SEO, try to optimize the website and implement the SEO techniques effectively.
7) Understand your client:
Being a digital marketing expert, it is your responsibility to understand your client requirement and motive of digital marketing for client business. It is essential to know your business and targeted audience to plan your goal, mission, and branding, etc. Consult experts to enhance your knowledge.
8) SMM:
SMM is a very big concept and it is widely used in all types of industry. Paid ads are important in PPC and Adwords. Social media like Facebook, Twitter, Quora, Reddit, LinkedIn also offers paid ads that help to increase the engagement on the page, brand awareness, building contacts, etc. Nowadays, Instagram is booming the market and most of the users are adopting this social platform to promote their business.
YouTube is the biggest channel that is used world wide to share videos. Content promotion becomes easy with the help of a video and that is the reason why being a digital marketer you can adopt this channel.
9) Content Marketing:
Content is the king of SEO. It is the important element that helps users to find you in the search engine. Always try to upload fresh content to your website and promote the on different social media sites to get more shares, comments, and readers.
10) Affiliate marketing:
There are different ways to promote your business and gain money online. Affiliate marketing is one of the promotional activities that help to gain more contacts in the industry and one of the sources to get additional money apart from your routine work.